Why Choose Whey Protein Gold Standard in Pakistan for dynamite growth and recovery?
ON's 100% whey protein gold standard is no doubt the world's best selling protein brand that makes it GOLD in all protein categories. The company ON, is owned and operated in the United States making it a reliable source product to choose for all Pakistanis. The product is made with Whey Protein Isolate as main source ingredient.
The product also contain ultra-filtered whey protein concentrate, that total to about 24 grams of high quality protein per serving. The Whey protein Gold standard in Pakistan is also packed with BCAAs that can radically improve your muscle growth and strength. You can choose from variety of delicious flavors, but we at Synergize.pk recommend using either chocolate, strawberry or Vanilla as these 3 are the most delicious and easy to mix flavors by Optimum Nutrition. You can choose from various sizes of Gold Standard 1 lb, 2 lb 5 lb and 10 lb. Synergize also offer many Buy one get one deals and other discounts.
What will I get if I purchase an ON Whey protein Gold standard in Pakistan?
24 Grams of Whey Protein Per Serving

Whey Protein Isolates Primary Ingredient

5.5 Grams of Naturally Occurring BCAAs

Instantized to Mix Effortlessly into Water or Milk

More Than 20 Different Flavors to Choose From!
Whey Protein Is The Way
Whey protein is considered by most to be the superb post-workout mix to regain raw strength into your worn out muscles. We offer an easily mixed powder that gives 24 grams of purely raw protein into each serving. Our powder is most desirable for those who are certainly serious about gaining muscle because we mix our whey proteins with 50 percent whey protein concentrate and 50 percent whey protein isolate in order to provide you with the right after work out mix to build on solid muscle
Benefits of 100% Whey Protien in Pakistan from Optimum Nutrition
Whey Protein Isolate (WPI) Main Ingredient
Whey Protein: Whey Protein Isolates & Ultra-Filtered Whey Protein Concentrate
5 Grams of the Natural Amino Acids (BCAAs) Leucine, Isoleucine, and Valine)
"Gold Standard" Quality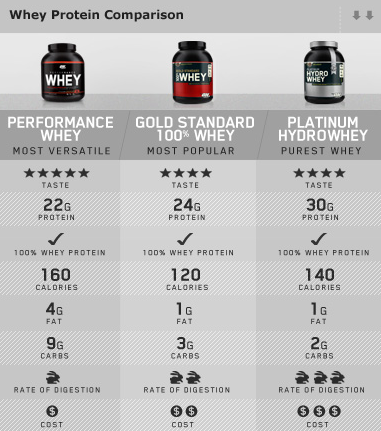 For best results supplements should be taken as directed over time, at maximum dosage in conjunction with a healthy diet and regular exercise program. Results may vary.
Summary

Author Rating





Brand Name
Product Name
Whey Protein Gold Standard
Price
Product Availability